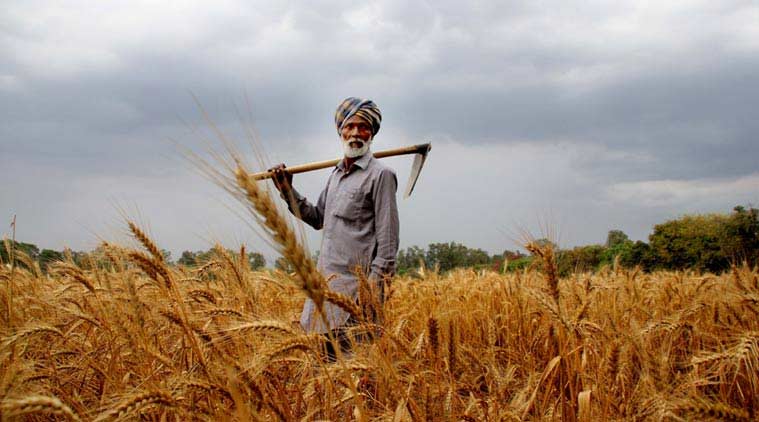 "Also farm loan waivers could reduce aggregate demand by as much as 0.7 percent of GDP, imparting a significant deflationary shock to an economy", the government's press release on the survey stated. Demonetization's impact on the informal economy increased demand for social insurance, particularly in less developed states. These include farm loan waivers, real exchange rate appreciation, increasing stress to balance sheet in power, telecom, agricultural stress and of course all these coupled with challenges from implementation of the GST.
The second volume of the Economic Survey 2016-17, authored by Prime Minister Modi's chief economic adviser (CEA), Arvind Subramanian, released on Friday, cautioned that achieving the upper end of projections for economic growth at 6.75-7.5 percent for fiscal 2018 may be hard.
However the Survey cautions that anxiety reigns because a series of deflationary impulses are weighing on an economy, yet to gather its full momentum and still away from its potential.
According to the Economic Survey, CPI inflation declined to 4.5% during 2016-17, with a broad-based price decline in all major commodity groups. It noted that the economy underwent a transition-possibly, structural and permanent-from high to low inflation in the last three years. We seem to have achieved a 20 per cent reduction in the equilibrium cash holding which means that the cash-GDP ratio has come down by about 1.6 percentage points and this was one of the objectives of DeMo.
On the structural reform agenda, the Survey said the Government is implementing GST, Air India privatisation, further cutting down on energy subsidies, addressing twin balance sheet challenge facing banks.
South Africa's Jacob Zuma survives secret ballot, no-confidence motion in Parliament
Criticism of Zuma increased following the sacking of the widely-respected finance minister, Pravin Gordhan , in March 2017. Cape Town , Aug 9 (IANS) South African President Jacob Zuma on Tuesday survived a no confidence motion by secret ballot.
The November demonetisation took a toll on the Indian economy with the Gross Domestic Product (GDP) during the fourth quarter, ending March this year, falling sharply to 6.1 per cent from seven per cent in the previous quarter while growth for entire 2016-17 also declined correspondingly. However, going forward, there is scope for monetary easing that will facilitate the economy bounce back quicker. "Cyclical conditions suggest that the policy rate should actually be below".
As regards outlook for growth 2017-18, the Survey (Volume I) had forecast a range for real GDP growth of 6.75 per cent to 7.5 per cent for FY 2018.
The survey also said retail inflation was expected to remain below the Reserve Bank of India's (RBI) medium-term target of 4 per cent up to the end of March 2018.
Post-demonetisation, a new enforcement and compliance regime and increased digitalisation have reduced the use of cash for transactions, the survey said.
"Our reading of the Economic Survey confirms that there is a need to substantially cut down the policy rates by the RBI and ensure its full transmission by the banks in the form of lower lending rates for consumption and investment activities". Since February 2017, the rupee has appreciated by about 1.5 percent. "It said the government and the RBI have taken prominent steps" to address the twin balance sheet challenge which has boosted market confidence in the short run.