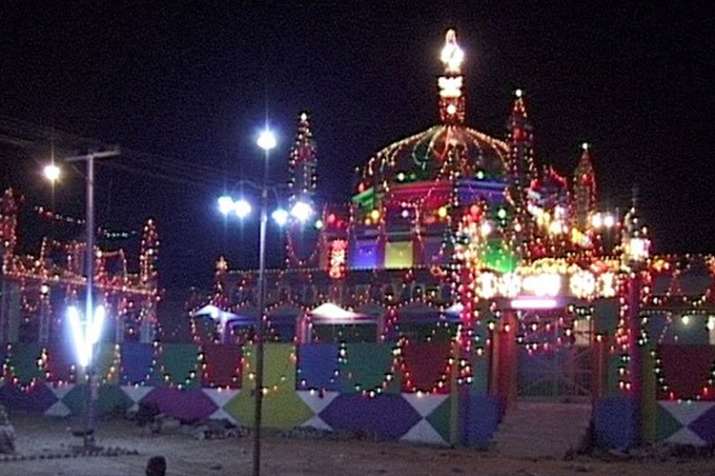 "The suicide bomber struck outside the shrine at a time when it was packed with people, attending anniversary celebrations of Syed Cheesal Shah", Kakar said.
A suspected suicide bomber blew himself up at the entrance of the Sufi shrine in remote Jhal Magsi district of the province, minutes before sunset when hundreds of devotees were attending a religious congregation, local broadcaster Geo TV reported quoting police officials.
Provincial government spokesman Anwarul Haq Kakar told reporters the police had tried to confront the suicide bomber, which resulted in the death of a policeman.
Two other policemen were also injured in the blast. The injured have been taken to the DHQ hospital, Jhal Magsi, for treatment.
District administration officials said that the death toll could rise as several injured people are in critical condition.
Sarfraz Bugto, the provincial home minister, said "terrorists have shown their inhumaneness by attacking innocent civilians".
Google must improve sales for Pixel 2
A Twitter user going by the name Raymond Durk spotted a new Google Home Mini in Google Home app, Android Police reports. The most awaited launch is the new Pixel and Pixel XL smartphones, dubbed Pixel 2 and Pixel 2 XL .
The Islamic State group claimed responsibility for the attack in a statement posted on the Islamic State-linked Aamaq news agency.
Pakistani Prime Minister Shahid Khaqan Abbasi condemned the attack, saying that "terrorists have no religion" and that his government will act against militants with full might.
The President further said that the whole nation is united in the fight against terrorism and such cowardly acts can not shake our resolve against this menace.
Security forces have cordoned off the area.
Dr Rukhsana Magsi at the Gandawah hospital in Jhal Magsi, about 400 kms east of Quetta, the capital of Baluchistan province, confirmed 15 bodies were brought to the hospital.
In November a year ago, at least 52 people were killed in a bombing at a shrine in the Hub district south of Jhal Magsi.