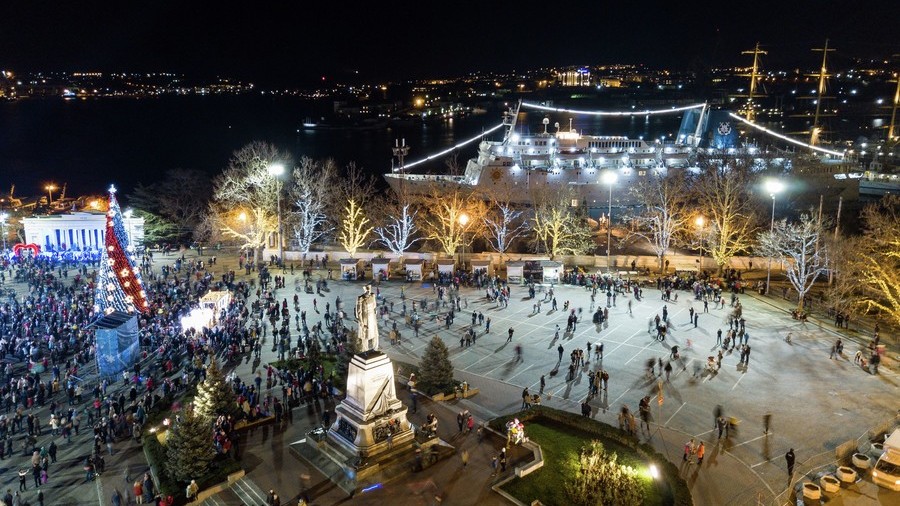 A statement posted on the SBU website [in Ukrainian] said: "Law enforcers found that an official was recruited by Russian intelligence agencies during a long-time foreign mission".
Ukraine's SBU security service arrested Stanislav Yezhov on Wednesday evening in the capital, Kiev.
'The matter is for the Ukrainian authorities'.
Mr Yezhov was seen in photographs interpreting for Ukraine PM Volodymyr Groysman at a meeting with Mrs May at Downing Street in July, as well as a meeting with Joe Biden, then USA vice president, in 2016.
The Security Service of Ukraine [SBU] said Mr Yezhov had gathered information about government activities. Video showed two officers leading him away.
"He enjoyed respect. He worked very responsibly, diligently and creatively for the Russian special services".
Prince Harry and Meghan Markle engagement photos: Body language reveals 'sexual sizzle'
The public finally has some up-close-and-personal, mushy and romantic Meghan Markle and Prince Harry photos to pore over. Prince Harry and Meghan Markle celebrated their engagement with the release of their first official portrait photos.
Photos on what appears to be his social networking profile on Russian website VK show him on trips with Groysman, including sat behind the prime minister during talks with former U.S. vice president Joe Biden.
In June 2016 he visited the White House and interpreted for Groysman during a meeting with the then U.S. vice-president, Joe Biden.
A Foreign Office spokeswoman said: 'We are aware of reporting about the arrest of Stanislav Yezhov in Ukraine.
A press release from the SBU, Ukraine's secret service, said they had detected a Russian agent working for the Ukrainian government.
Ukraine's security service said Mr Yezhov acted "on the orders" of Russian Federation to collect information "about the activities of government structures", with the help of "special equipment". "The intruder transferred the collected data via electronic communication channels", the press office of the Security Council reported. It is not our practice to comment on legal proceedings in other jurisdictions'.