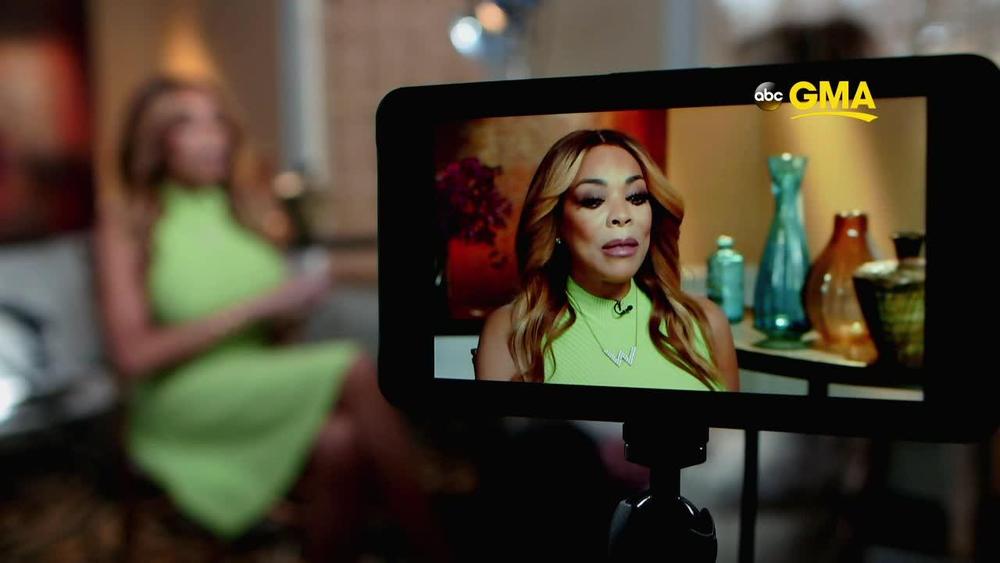 Sitting down with Good Morning America for an interview that will air just hours ahead of her first day back, the 53-year-old talk show host opens up about her battle with Graves' Disease, her unexpected hiatus from her self-titled show and her plans for the future.
Wendy Williams is opening up about her health for the first time since taking a break from her show to focus on her hyperthyroidism and Graves' disease.
Wendy Williams took a three-week leave to address her health issues. "We, as women, particularly if - we have families, you know, we're taking care of children, we're taking care of, you know, home, our husbands, we take care of everybody but ourselves", Wendy told GMA.
She added: "I am optimum right now".
Williams has also gone on record to note how "I love doing the show, but I love me more".
Mourinho accused of taking "blood money"
Jose Mourinho will be taking "blood money" by working for Russian state-backed channel RT during the World Cup, according to Chris Bryant MP.
Williams, who also urged fans not to ask her how she was feeling if they spotted her out and about, recently spoke to PEOPLE about her illness.
In October, Williams fainted on live TV during a Halloween episode of her show, staggering and falling down in her Statue of Liberty costume. Williams said she was subject to "a battery of tests" relating to her hyperthyroidism and Graves' disease.
And if you needed proof that Wendy was once neglecting her well-being, the outspoken TV personality previously admitted that she cancelled an original doctor's appointment in favour of attending a business meeting.
"It was the best prescription ever", Williams said of her break. "I do the show but there are hundreds of people who are the show, and they don't get the credit they deserve", Williams said as she wiped the tears from her eyes.
She thanked actor Jerry O'Connell, who filled in one week after two weeks of reruns, calling him "a one-of-a kind fool". "When I see you in the grocery store, when I see you on the streets, please don't ask me how I feel", she said. She celebrated her return to the show in a post Monday morning. "I will never put anyone else before my own health. That manicure and pedicure can wait", Williams advised her audience, before saying to Dr. Oz, "Thank you for helping save my life!"