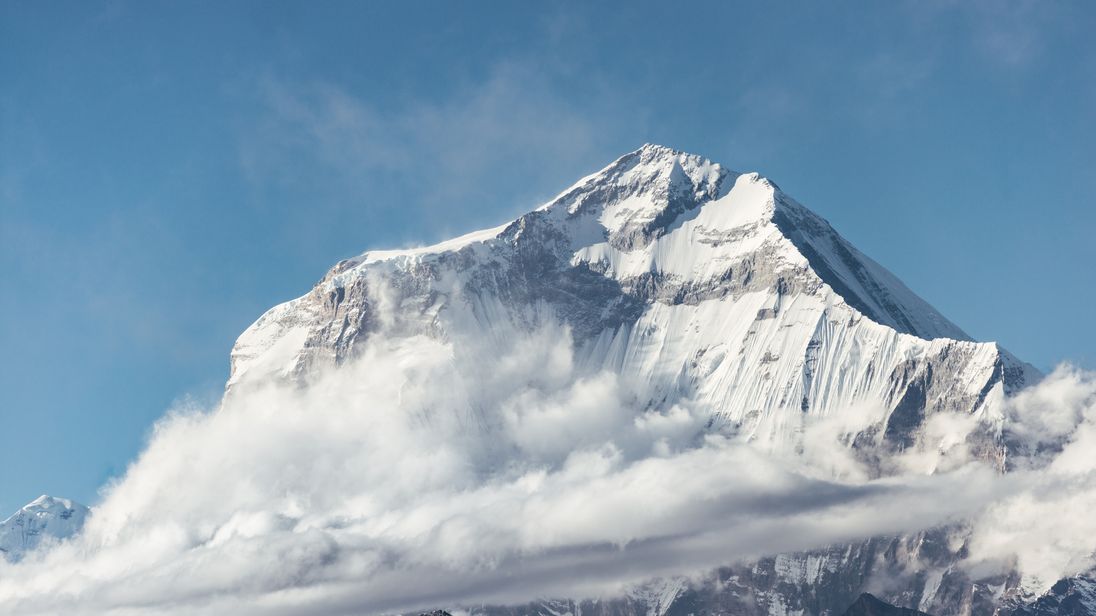 Mr. Thapa said a ninth climber may also be missing.
Gurung said a rescue team would hopefully return to the camp on Sunday, if conditions improved.
Niraula said officials were still gathering details of what exactly happened but from what rescuers described, the climbers were blown over by the blast of the blizzard-like wind conditions.
The bodies of nine climbers who died when a violent snowstorm destroyed their camp on a Himalayan peak in Nepal have been retrieved. But the official said they couldn't secure flight tickets to Nepal in time and chose to transport the bodies to South Korea soon, possibly by Wednesday morning at the earliest.
It took a helicopter several trips to bring the bodies - five South Koreans and four Nepalis - down from the camp in the Dhaulagiri mountain range of Nepal's Annapurna region.
Experienced climber Kim Chang-ho, the first South Korean to reach the summits of the world's 14 highest mountains without using supplemental oxygen, is among the dead.
The record-breaking climber Kim Chang-ho was among those killed in Nepal's worst climbing accident for two years.
Thousands without power this morning as Storm Callum hits Ireland overnight
Train cancellations will affect those travelling the Shrewsbury to Aberyswyth line through Mid Wales all weekend. While heavy rain is expected to continue into Saturday, the wind is now forecast to ease off by Friday evening.
The climbers were also attempting to scale a 7,193-meter (23,590-foot) peak which is not among the highest, the most hard or popular mountain to climb in Nepal.
The storm is the deadliest incident to hit Nepal's mountaineering industry since 18 people were killed at the Mount Everest base camp in 2015 in an avalanche triggered by a powerful natural disaster.
The base camp, which is at least one-day's trek from the nearest village, is at 3,500m.
A helicopter rescue team spotted all the bodies amid the wreckage of the camp on Saturday morning but strong winds hampered the effort to retrieve the bodies.
The previous year, 16 Sherpas were killed on Everest when an avalanche swept through the Khumbu Icefall.
Only 30 people have successfully climbed to its peak compared with more the than 8,000 people who have reached the summit of the world's highest mountain, Everest.
South Korean President Moon Jae-in, an amateur hiking enthusiast who visited Nepal in 2016, has expressed condolences for the climbers who died in a storm on a Nepal mountain.